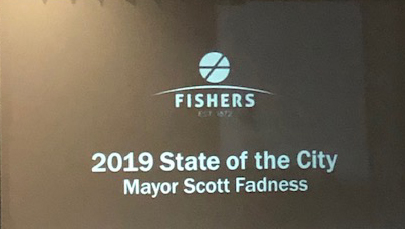 Today was the Fishers "State of the City" address presented by Mayor Scott Fadness and his staff. While we learned that the City of Fishers is in a good place, there are challenges ahead.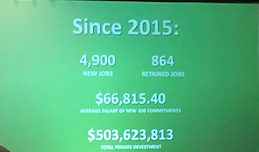 As you can see from this picture and these statistics, the City has recruited and grown significantly in the past 4 years. While more growth is expected, we also want to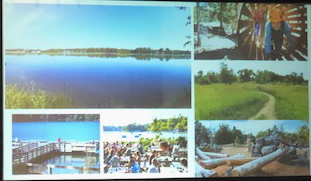 maintain our 'small town, great place to live', feel with the development of the Nickel Plate trail and downtown development!
However, our responsibility doesn't stop here. We need to look at the larger picture…the greater good. While Fishers can post some incredible statistics with our economic and education levels, what is Indiana's ranking in health, education and quality of life?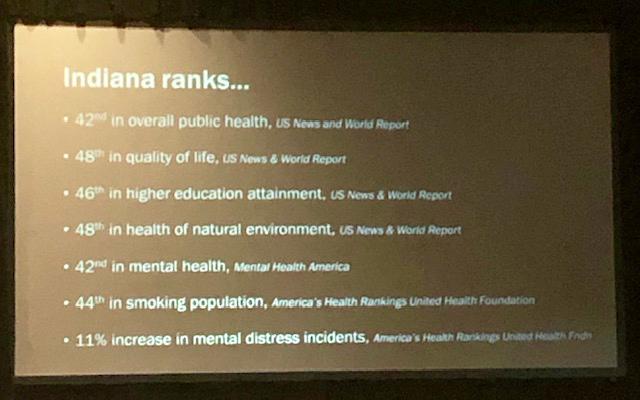 The answer as shown in this slide is, "not so good"! The challenge, not only to Mayor Fadness and his staff, but to all of us in Fishers, is how can we help contribute to the health and improvement of our great State? What can I do and what is my part in helping improve Indiana's health, education and quality of life to attract and keep residents who will work toward making Fishers and the great State of Indiana better? Only we, as individuals, can answer that question. So, the challenge I propose to each of you is this: "What can I do to make the quality of life better for those who know me?" It starts with each one of us!